WELCOME TO HISTORICAL RARITIES!
Dealing in Rare and Unusually Collectable Finds
We endeavor to provide collectors and dealers with authentic, unique, historically relevant treasures of the finest quality and rarity. Please take a moment to browse through our current auctions and travel back with us to the past and the people that have changed the course of the world leaving their indelible record.

CURRENT LIVE AUCTIONS ON EBAY | WARRANTY | MISSION STATEMENT
| HISTORIC ITEMS OFFERED |
Lewis & Clark Signed 1815 Journals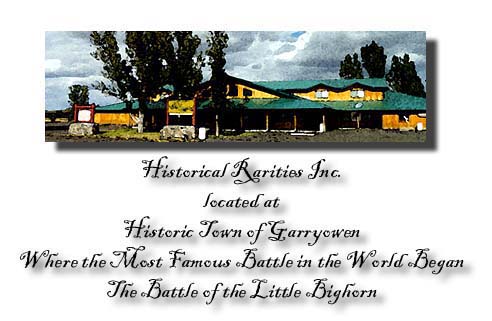 Office hours:
Monday through Friday 9:30 a.m. to 5:00 p.m.
Saturday from 10:00 a.m. to 4:30 p.m.
Other hours available by appointment.
Town Hall
P.O. Box 200
Garryowen, Montana
Telephone: (406) 638-2020
Fax: (406) 638-2019
Email: history@historicalrarities.com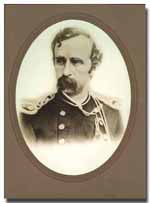 Copyright © Historical Rarities Inc.All Rights Reserved
Last revised: March 09, 2004.